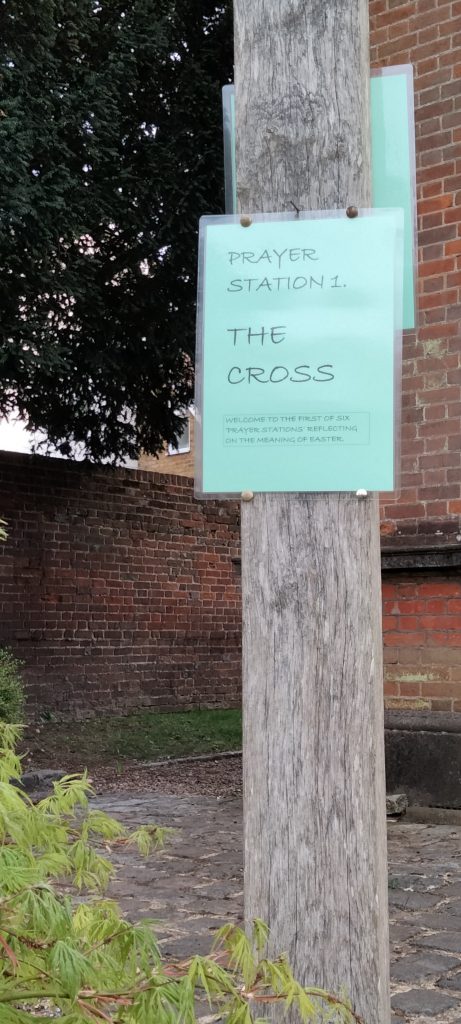 All are welcome to wander around the church
grounds to meditate on recent times and the events of Easter.
Start at the large wooden cross near the front door to the church. Each station has a blue/green laminated description and directions to the next point. From the cross, we pass by the burial, the gate, the seedbed, the garden and then return to the front of the church.
Read and linger. Sit on one of the many benches in the churchyard or gardens. Enjoy the sunshine, flowers, insects and birdsong as long as you want to.