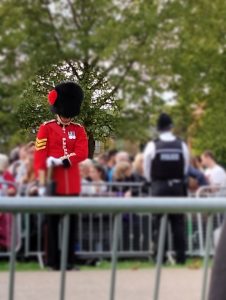 There are many times of reflection throughout our lives. This last week, many people have been focused on that one amazing individual, Queen Elizabeth II and found various ways to show their respect.
At the same time, we continue to have good and bad news of our own. Personal bereavement is different for everyone and takes time to process.
The church grounds are part of the Quiet Garden Movement and are open for all to come and experience quietness. There for you to grieve, contemplate or just relax, whatever you need.  Quiet Garden at Cores End
There are paths in the meadow to wander, benches in the gardens to rest a while, to refresh you for the long walk of life.